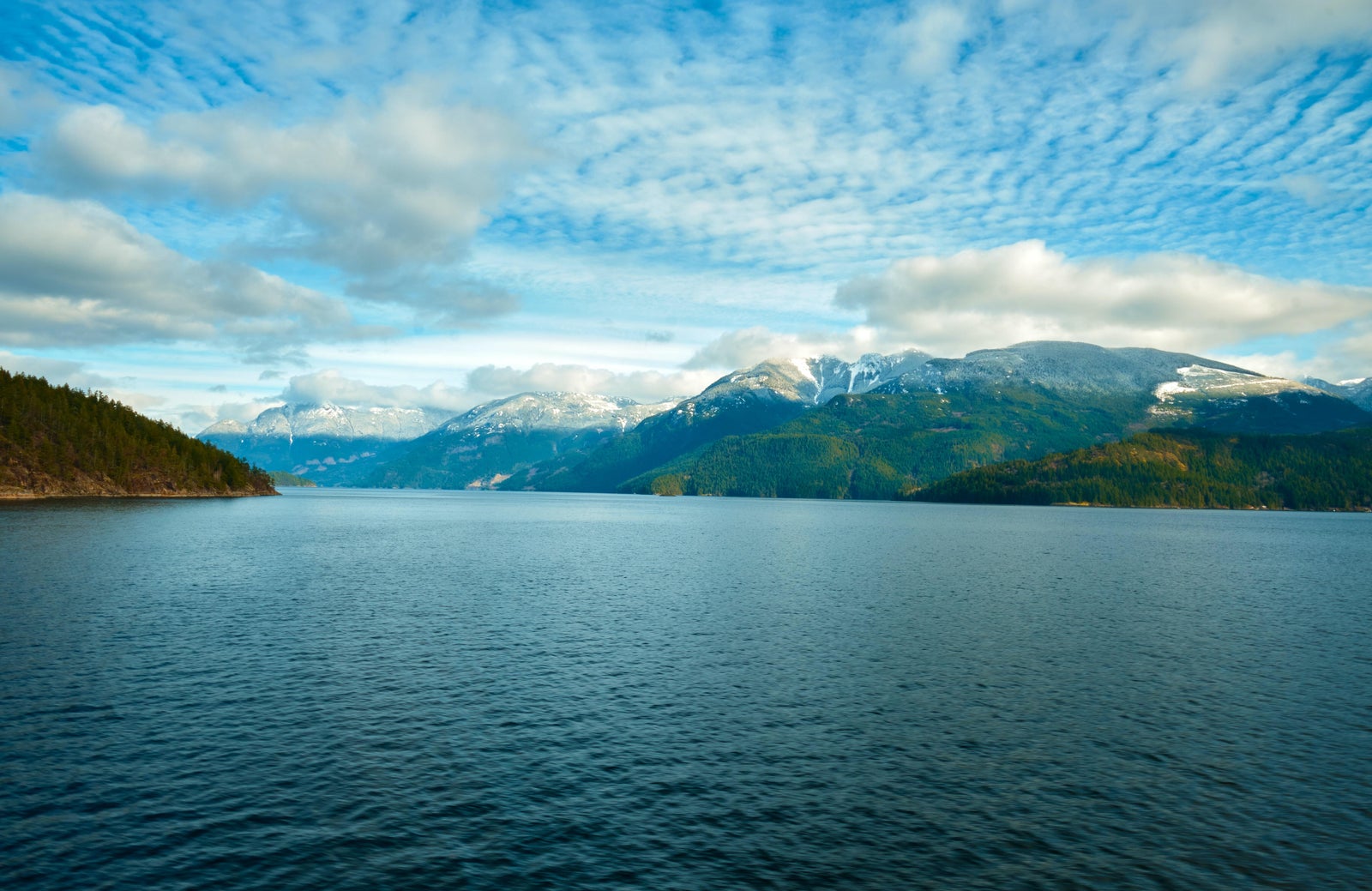 Quit playing the shoulda, woulda, coulda game with the real estate market on the Sunshine Coast.
Now is not only a good time, it's the

best time to invest in your Coastal BC home!
In the scenic communities of Gibsons, Roberts Creek, Sechelt, Halfmoon Bay, Madeira Park, and Egmont, our property values are still among the

most affordable in British Columbia

- but they're growing in demand. And price!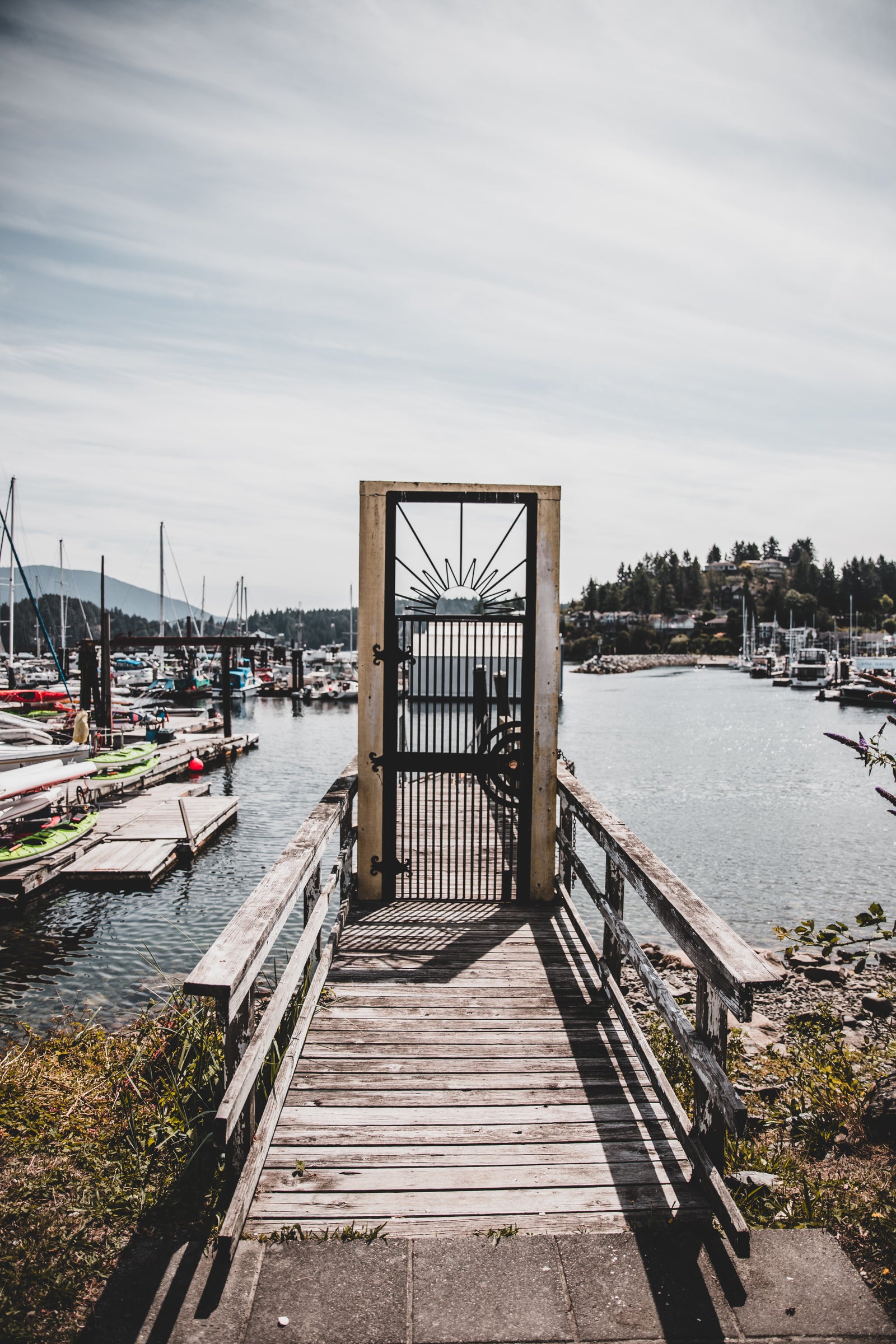 We're far away from the city, but not THAT far
The Sunshine Coast offers an outdoors-focussed lifestyle, with plenty of amenities to make these West Coast communities some of the most liveable in the world. With easy access to Vancouver via BC Ferries, plane, or even your own boat, you can still experience all that Vancouver has to offer -

and retreat to your own private paradise afterwards.

 
Property types on the Sunshine Coast
The Sunshine
Coast boasts a huge variety of property types:
-Bare land
-Single family
-New and old builds
-Condos and;
-Townhomes
Whatever your goals are for your Sunshine Coast property, there's definitely

a space that fits your dreams.
Great schools, hospitals, local artisans, secret coves, magical hikes, an abundance of marine life, and even some big-box retailers (if that's your thing) make the

Sunshine Coast

a prime location to get out of the city, raise a family, retire, or even to simply purchase an investment property - but don't delay. 
The incredible value

you're currently seeing in today's market is not going to be around for much longer.
5 Reasons It's a Good Time to Buy a House on the Sunshine Coast
1- The Sunshine Coast is still a quiet real estate market, but it's heating up!
The Sunshine Coast is currently about 5 years behind Squamish. BC - another coastal village that's seen a massive boom in the last 10 years, with multiple offers on almost every property! Getting your home on the Sunshine Coast before that kind of pattern develops will put you ahead of the curve and set you up for long-term success as prices continue to appreciate. 
This is best illustrated using the example below, where I've compared the

average housing prices on the Sunshine Coast

with the recent history of the market in Squamish.
Average property prices on the Sunshine Coast vs Squamish
The current

average property price on the Sunshine Coast

hovers at approximately $811,900, versus $1,012,600 in Squamish. Both areas have seen an almost parallel growth in the last five years. It's worth considering how investing in a home in Squamish three years ago would've earned you an increased average return of 60% on that investment! 
The value of

investing in your home on the Sunshine Coast

is much greater than that, as we see both community and market growth happening exponentially. On the Sunshine Coast, our real estate trends typically follow what the Squamish market is doing, but we are about five years behind them. 
It's easy to see

how much you can make off of your investment

by looking at how their property market has grown! This means huge potential for those who take action now versus waiting for the market to cool down (which is unfortunately, likely a myth.)
2- Gibsons is known for being one of the most liveable communities in the world! 
In 2009, the town of Gibsons was named the

best place in the world to live

by the International Awards for Liveable Communities(this annual award program has the endorsement of the United Nations.) 
Since then, the community of

Gibsons

and surrounding areas have taken pride in maintaining a high standard of living for their residents and visitors alike. 
What makes our standard of living so high on the Sunshine Coast?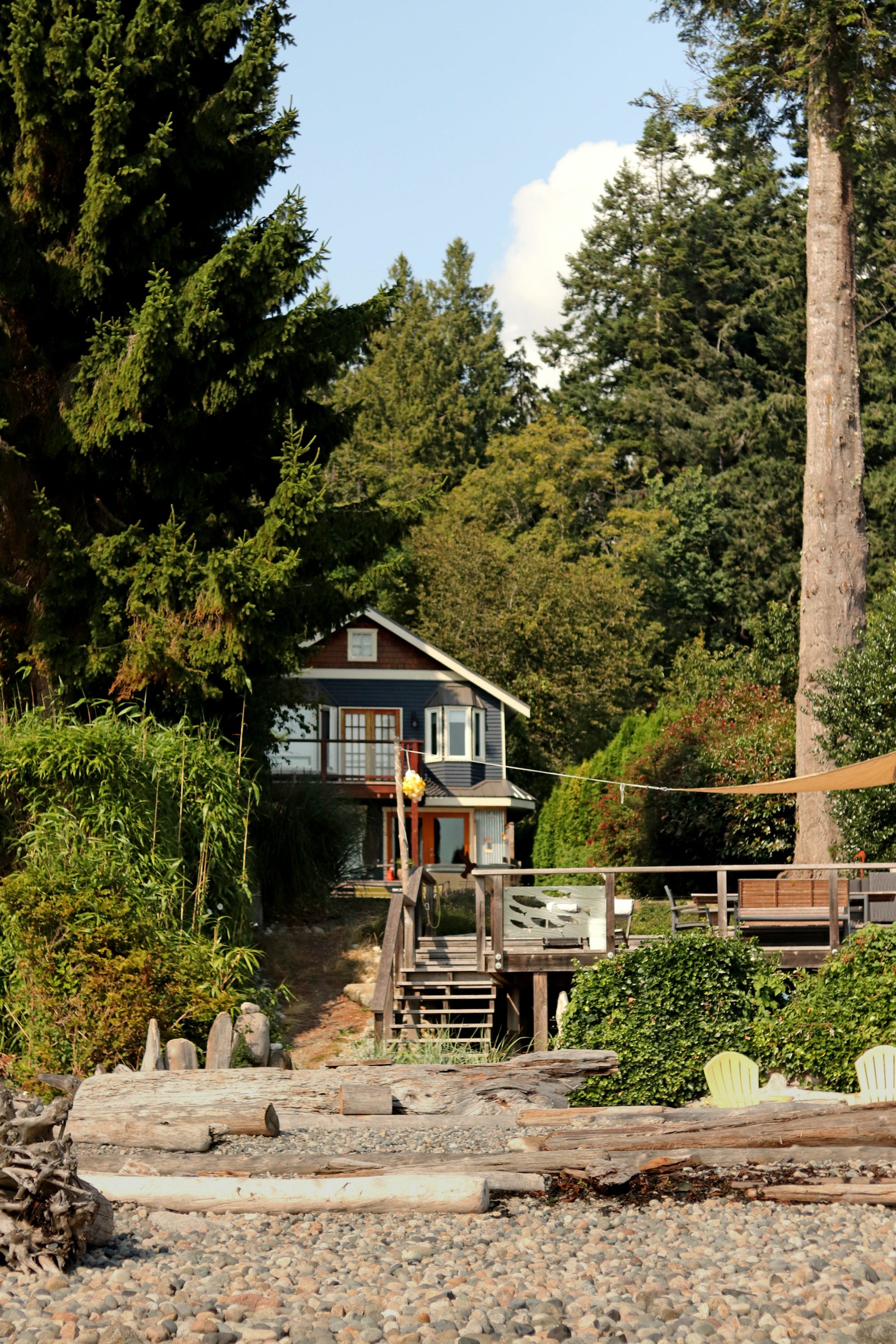 Abundance of schools 
In Gibsons, we have a wealth of public schools, as well as Waldorf schools, The Sunshine Coast Alternative School, French Immersion, and even

Nature schools! 
Our public schools boast a wealth of alternative education programs, as well as a wide variety of extra-curricular activities - ensuring that your kids will have a well-rounded education. There's 1

0 elementary schools on the Sunshine Coast,

ensuring class sizes remain small as quality education is a high priority for our residents. 
Capilano University also has a location on the Sunshine Coast

that offers adult basic education, early childhood education programs, and healthcare assistant certificate programs. You can also earn credits towards your first year of your University degree and study on the Sunshine Coast before transferring to a University elsewhere. 
Health is a top priority for residents of the Sunshine Coast

, and we have a wealth of clinics and a hospital to ensure that our community members travel as little as possible to receive the care they need. 
In addition to the host of clinics, there are offices offering dental care, physiotherapy, massage therapy, and chiropractor services on the Sunshine Coast.
The Gibsons Health Unit offers access to public and community health nurses, mental health and addiction counsellors, speech therapists,  youth drop-in health clinics, as well as traveling and in-house dietician services. 
The Sechelt hospital offers

world-class care

and a wide range of general surgeries, making the Sunshine Coast a much safer long term residence possibility than most other coastal communities in British Columbia. 
The Sechelt Hospital also serves the communities of Langdale, Gibsons, Roberts Creek, Sechelt, Halfmoon Bay, and Pender Harbour. The hospital provides acute medical, surgical (general surgery, cataracts, endoscopy, urology, and gynecology) and obstetrical inpatient/outpatient services, supported by laboratory, diagnostic imaging, and rehabilitation services.
A wide variety of shopping options
A variety of big-box retailers, alongside locally owned and operated stores are in abundance throughout the Sunshine Coast. The farmer's markets in Gibsons, Robert's Creek, and Sechelt are open weekly, and sometimes daily, as well as local shops, artisans, and small boutiques where you'll find everything you're looking for.
Each community has its own central shopping area, where you will find everything from pet supplies and furniture (both antique and new), to clothing, and locally made artwork and gifts. The best part is that

you're never very far from what you need on the coast

, as we don't deal with city traffic or parking.
Convenient access to marine life & activities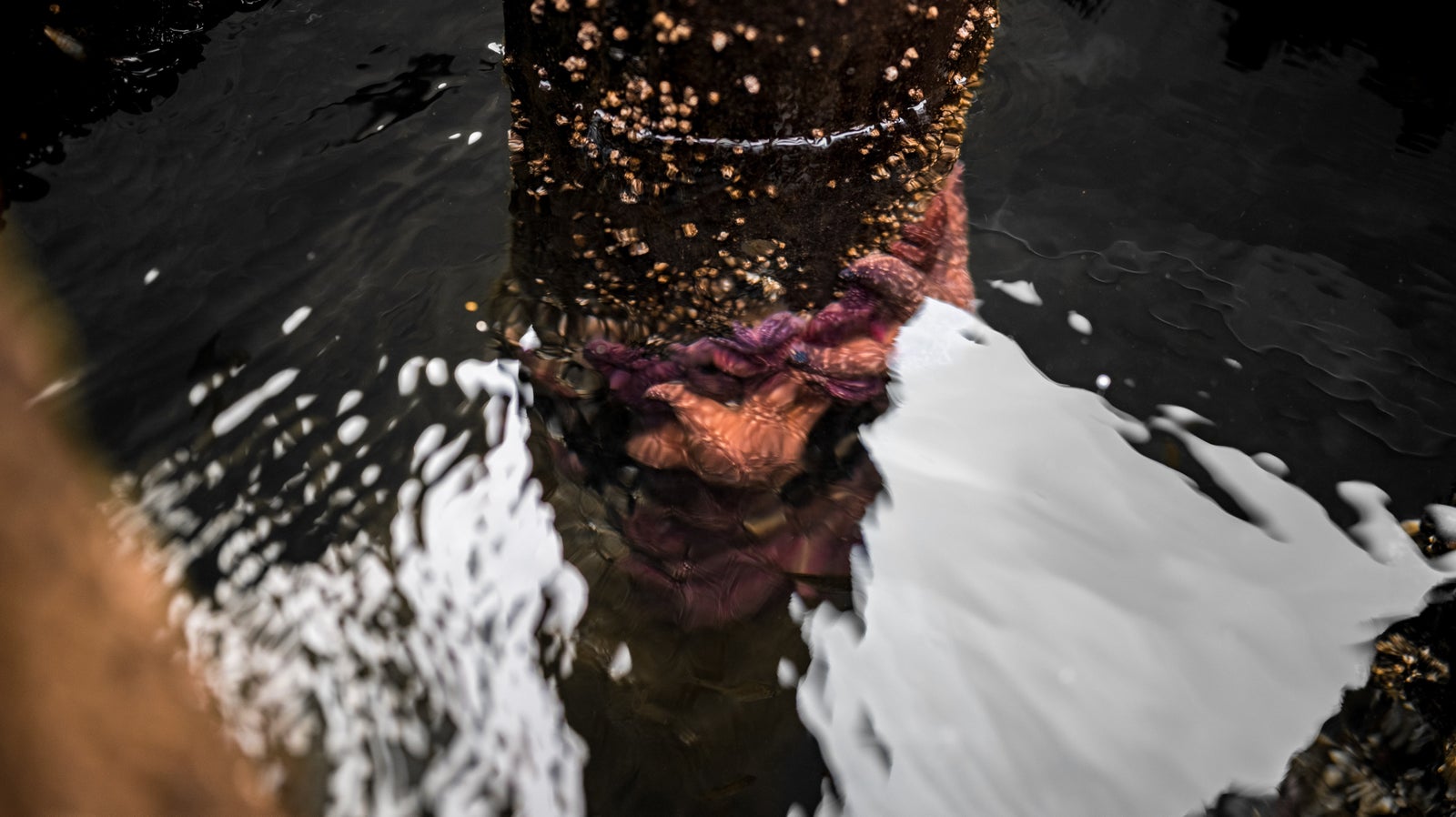 The Sunshine Coast is home to a wide variety of Pacific Northwest marine life - from whales, seals and sealions, to porpoises, otters and fish. In fact, some of the best fishing in the Lower Mainland is here on the Sunshine Coast!
We also have a

myriad of watersports and boating activities

- and yes, we even have rentals to fill your spare time, because you'll find you have a lot more of that when you move here! 
Kayaking, canoeing, and paddleboarding, as well as other marine boating adventures like visiting local islands or other communities along the coast are popular weekend and evening activities for residents of our Coastal communities. 
In addition,

we have a plethora of resorts, spas, and restaurants

- making buying your home on the Sunshine Coast perfect for a vacation home,

an Airbnb rental

, or for your own personal stay-cation.
Retirement communities are a priority within Gibsons, as well as several retirement communities in neighbouring Sechelt. 
3 - Starting a business on the Sunshine Coast is easier than ever. 
There are quite a few

industries that are currently booming on the Sunshine Coast

, including Tourism, Tech, Arts & Culture, and Manufacturing. For those of you that work from home, but like to hot desk a few times per month, FUSE workhub is available for daily or weekly rentals, or to catch up on your in person networking. 
The Community Futures Development Organization (CFDO) current mandate is to grow the local economy on the Sunshine Coast in ways that are sustainable, dynamic, and inclusive - so for those of you that are currently running or wanting to start a social enterprise, moving to the Coast would be a perfect fit.
4 - Missing the big city vibe? Metro Vancouver live events and restaurants are a quick ferry ride (or boat trip) away!  
Because we're so close to Vancouver,

you can access all that Vancouver offers by float plane, your own boat, or ferry

- and return to your quiet island life, all in the same evening.
Vancouver by ferry is only a 40min ride with another 20min drive to downtown Vancouver!
With Metro Vancouver at our doorstep, we're never far away from premium shopping, Canucks hockey, or Whitecaps soccer games, as well as live concerts and local events. Though we have a wealth of community events on the Sunshine Coast, if the big city is what you're missing, you never have to go very far. 
5 - Travel Restrictions have leveled the playing field a little in the real estate ballgame - so now is the time to buy your home on the Sunshine Coast.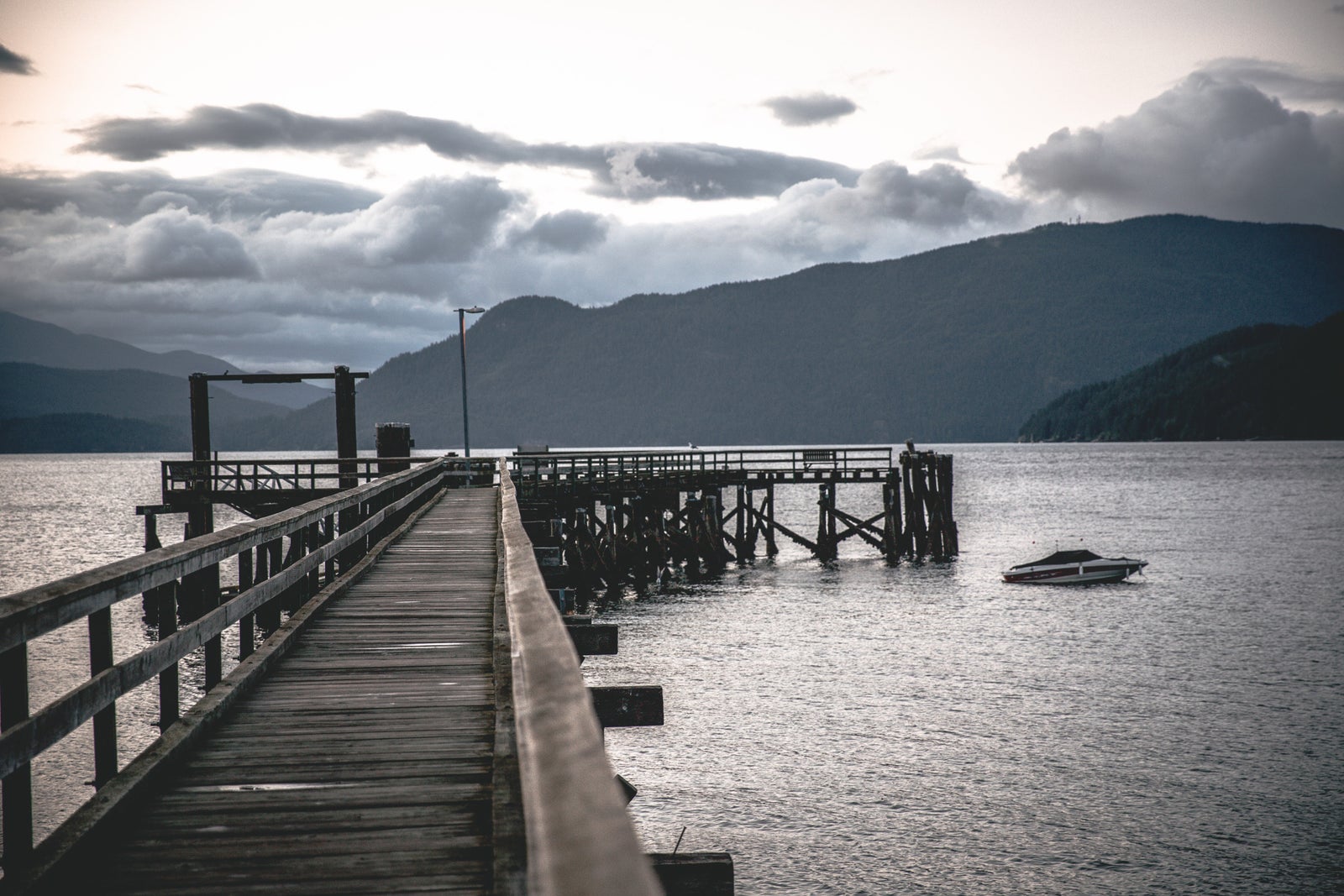 Population growth in the Lower Mainland has had a huge effect on real estate prices on the Sunshine Coast, as more and more people make the beautiful West Coast of BC their home. 
With COVID restrictions on travel these past 2 years, population growth hasn't slowed down, and in turn, housing prices have kept rising. As travel slowly opens up, growth continues to climb and will cause housing prices to start climbing quicker than we've seen. Pair that with the flexibility of a growing work-from-home workforce,

we're likely to see prices rising exponentially over the next 5 years

. 
With the flexibility to work from home, people are turning their heads towards smaller community living, which gives them a better, more outdoors-focussed quality of life that the city can't, and with that will come a significant rise in prices, especially in areas like the Sunshine Coast. 
There's so many reasons to make a quieter community your home, and no better time than now to

buy your home on the Sunshine Coast.

 
If you're looking for a real estate agent in our close-knit, vibrant community, I'll work day and night to make that a reality. I'm passionate about combining my vast knowledge of the Sunshine Coast to ensure my clients are informed, supported, and successful.
As the markets open up, and people are ready to travel again, not only will visitors to the Sunshine Coast increase, but so will the real estate prices and values. 
The Sunshine Coast of BC is a hidden gem - there are few places where you can find access to both the water and mountains at your doorstep, high quality schools, healthcare and groceries, as well as a vibrant and close-knit community. 
Plus, you get to leave the big-city hustle and bustle behind for a quiet, relaxing, beach-front life. 
As a Sunshine Coast local and passionate community builder, If you partner with me, I'll hustle for you to ensure you find your dream home here with us on the Sunshine Coast.