Are you planning a vacation to the Sunshine Coast of British Columbia? Whether you're looking for a relaxing retreat, a jam packed weekend full of activities, or to explore the local food, drink, and culture - there's no shortage of activities on the Sunshine Coast waiting for you.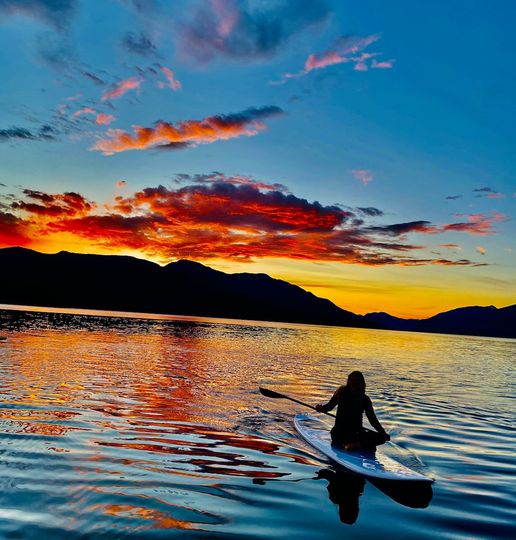 Beautiful Islands 
Island hopping to Bowen, Gambier, Anvil, Thormanby, Texada, and Savary Islands will allow you to explore both the wilderness and quaint communities, each with their own unique personalities, whether on your own boat,  by water taxi, or float plane. 
Outdoor Sports
Outdoor sports are year-round on the Sunshine Coast. Hiking, mountain biking, snowshoeing, and skiing are all popular activities for locals and out-of-towners alike. With many different trails of varying levels of difficulty and accessibility at your doorstep, from practically any spot on the Sunshine Coast, the only problem you'll have is deciding what to do first!
Ocean Adventures
You can fish for shellfish, salmon, and ling cod (and so much more!) on guided charters, or book an exciting guided air or sea tour! The ocean is our playground here on the Sunshine Coast, and there's no shortage of tours and activities available in and around our shores!
Round out your day of adventure in the evening with a beach fire, and you'll have the full coastal experience. 
These Top 10 Activities on the Sunshine Coast will keep you busy from dawn to dusk, every day you're here!
1.Island Hopping is a great pastime, and a great way to learn about other local communities!
Island hopping throughout the islands surrounding the Sunshine Coast of BC is a great way to learn about other local vacation spots! 
Bowen Island
Bowen Island is accessible from the Sunshine Coast, and with a thriving local arts and culture scene of its own, it's definitely worth a visit! In addition, their beautiful beaches are great for kayaking adventures, and you'll reminisce on the memories made in their multicultural restaurants and unique gift shopping experiences, for long after your vacation is over.
Gambier Island and Keats Island
Gambier and Keats Islands are small communities with no commercial ventures, but it's worth a day trip to one of their beautiful beaches, or to the expansive Halkett Marine Provincial Park. You'll love the ability to escape civilization for a day to bask in the serenity of these quiet islands. 
Anvil & Pasley Island
On Anvil and Pasley Islands, you'll find the peace and tranquility of nature - which are just two of the many benefits of exploring activities on BC's Sunshine Coast and friendly surrounding islands.
Thormanby & Texada Islands
Thormanby Island is just off the Sunshine Coast, near Halfmoon Bay, and is the perfect spot for a day trip to enjoy the island's beautiful sandy beaches. Lakes and hiking trails cover Texada Island, which is a little further north, and it's well worth the trip from Powell River by ferry or on a private air tour to see this beautiful rocky island. 
Savary Island
Savary Island is riddled with unique and delicate ecosystems along it's white sandy beaches, and though the island has no power, there are many visitor accommodations well worth the stay where you can experience their mild climate and pristine shores. 
2.
Explore the coast or the local islands by air or boat tour with friendly local guides!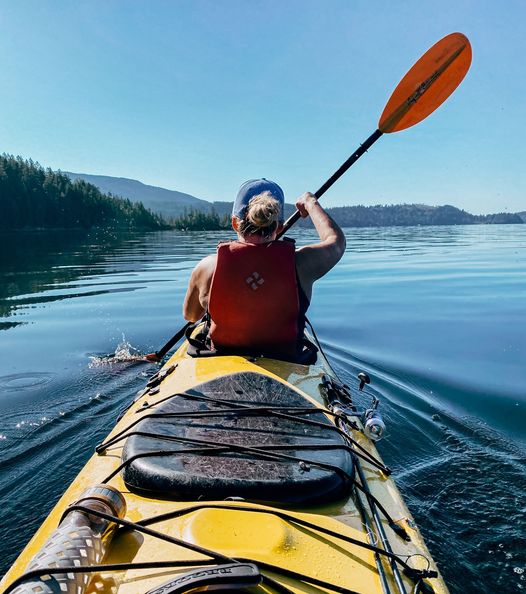 Local tour companies on the Sunshine Coast are ready to take visitors on both air and sea tours of the local natural landscape. 
Chatterbox Falls is a gorgeous waterfall in Princess Louisa Inlet, outside of Earls Cove. A boat or air tour in this region highlights the rugged coast of beautiful British Columbia, for locals and international visitors alike. 
The local Islands are also worth exploring by boat tour, with Gambier, Anvil, Pasley, and Keats all high on the list of places worth taking a peek at. Make sure you go with a guide who knows the area and its history well! 
Air Tours on the Sunshine Coast
Air tours come in all shapes and sizes, and have something for everyone! Birthday tours for the kids (or the young at heart), along with
fly-and-dine
tours, highlight the best of our majestic coastline. 
Combination air and beer tours bring the best of both worlds - where you can visit not only some of our most gorgeous hidden natural wonders, but also experience some of our award winning local beer and cider brewing too!
3.
Fish for your dinner on your own, or on a Chartered Tour off our Coast - from Earls Cove to Langdale!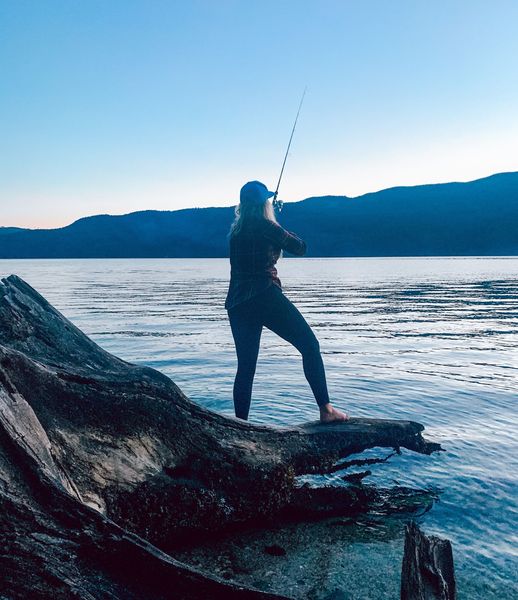 The Sunshine Coast is a premiere fishing destination for BC locals and international visitors alike. You can fish for crabs, prawns, oysters, and clams right off our beautiful shores! 
We're on a major salmon route, so at the right time of year, you can catch yourself a Westcoast delicacy for dinner! Pender Harbour, which is located a little further North, is famous for their giant lingcod.
Chartered Fishing Tours on the Sunshine Coast
A chartered tour is definitely recommended if you're serious about catching something on your fishing expedition, but you'll have to have a license, which is easily applied for online. 
Whether just for the activity, or with your dinner in mind, fishing is a lot of fun - with a potential delicious pay off to round out this popular Sunshine Coast activity.
You can find more information, and get the free British Columbia Freshwater & Saltwater Sport Fishing Guide, at our Visitor Info Centre.
4.
Enjoy the Sunshine Coast from a new vantage point, hiking!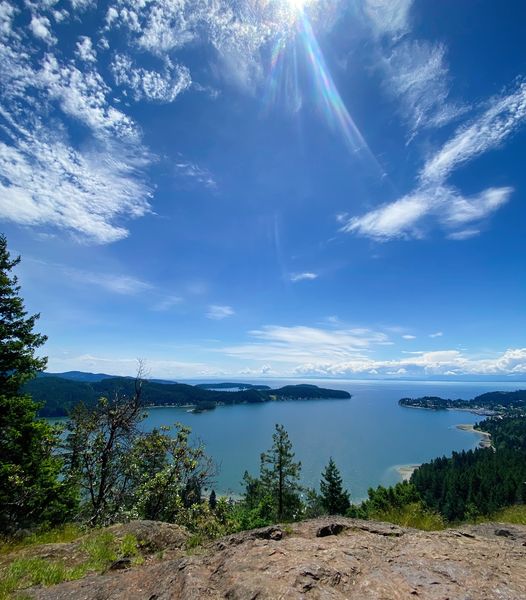 The Sunshine Coast has a lot of variety when it comes to hiking trails. Whether you're looking for a challenging all day or overnight hike, or looking for wheelchair and stroller accessible trails - there's a hiking trail waiting for you as an activity on the Sunshine Coast.
Tetrahedron Provincial Park
Tetrahedron Provincial Park boasts a widely varied landscape, with streams, lakes, and mountain peaks with stunning views. Snowshoers and backcountry skiers also enjoy the park in the winter, making this activity on the Sunshine Coast a year-round destination for outdoor enthusiasts. 
Soames Hill
Soames Hill is a steeper hike that ends in fabulous views of Keats Island and the North Shore mountains of Vancouver.
Hidden Grove
Hidden Grove is the park to visit to experience old growth forests and quiet natural beauty - and it's all accessible by wheelchair or stroller!
The trails in Hidden Grove are shorter, wider, flatter, and more even than most hiking trails -  so they're great for families young and old who wish to spend time together enjoying nature.
Smugglers Cove
Smugglers Cove is an all-weather anchorage spot on the south side of the Sechelt Peninsula. This cove gets its name from its part in our history, as it was used to smuggle foreign workers, and then later to hide rum runners while transporting alcohol south of the border! 
Also accessible by car, this quiet trail with wooden walkways meanders past beaver dens and secret little beaches. A must visit on your search for Sunshine Coast activities, for sure!
5.
Mountain Biking is another huge draw for visitors and locals alike on the Sunshine Coast!
The Sunshine Coast has a rugged and varied landscape, making it one of the top mountain biking destinations in British Columbia. 
Singletrack mountain biking trails are made naturally by our weather systems here on the Coast, and ridden year round by our passionate community of local mountain biking enthusiasts. 
There are over 700 kilometers of biking trails on the Sunshine Coast, from Langdale to Powell River. With a plethora of local gear shops if you run into problems, and training parks for riders of all levels, it's fun and safe for the whole family!
6.
The October Art Crawl on the Sunshine Coast is a showcase of our community, bursting with artistic talent!
The Sunshine Coast Art Crawl
, brought to you by the Coast Cultural Alliance, happens from October 22-24th, 2021 from 10am - 5pm. 
Artists from the Sunshine Coast, all the way from Langdale to Earls Cove, showcase their art through gallery hours and studio visits, as well as interactive performances and demonstrations. 
Art lovers from all over participate in this celebration of local community talent. Pottery and clayworks, painting, jewellery, textiles, and musical performances are just a few of the art forms on display throughout the festival. 
7.
In the mood for something stronger? Local restaurants, breweries, cideries, and pubs are the place to kick back and try the unique flavours of the Sunshine Coast
Looking to explore some local flavour on your trip to the Sunshine Coast? We have many local cideries and breweries, as well as pubs for you to enjoy! 
Tapworks, The 101 Brewhouse + Distillery, Persephone Brewing, Sunday Cider, and Banditry Cider make Gibsons dangerously enticing. 
Batch 44 Brewery & Bricker Cider Company
Located downtown Sechelt, Batch 44 Brewery and Kitchen in Sechelt is a great spot for delicious food and brews. The Bricker Cider Company is just a little further out of Sechelt, and the perfect way to round out your evening. You could even call it dessert!
Gibsons - A New locale Craft Beer and Cider
Gibsons is fast becoming a hot spot for craft beer and cider, and a brewery tour can be made simply on your way into town! Your first stop has to be at Persephone Brewing - a long-standing member of the Sunshine Coast brewing community, where you can get a wide variety of beers made with local produce. 
Tapworks is right in downtown Gibsons, and along with their delicious beers, have a restaurant and incredible patio! Just a little further down the road is Banditry Cider and then Sunday Cider, and both are well known for their unique, locally grown and produced ciders, and well worth including in your brewery tour.
The Infamous Molly's Reach
No visit to the Coast would be complete without a stop-in at Molly's Reach - made famous by the famous Canadian TV Show, The Beachcombers. 
Breakfast, lunch and dinner are served here, with a menu full of classic favourites! A piece of British Columbia history, and definitely worth a stop.
8.
Beach Fires are a coastal way of life, and permitted on most beaches on the Sunshine Coast!
Pack a picnic dinner for the whole family or a group of friends and enjoy a classic dinner under the stars coastal experience with a beach fire! 
Make s'mores around the fire and enjoy our coastal beaches by firelight, to experience the true magic of the Sunshine Coast. 
Grab a group of friends and watch as the sun sets over Vancouver Island, to complete your iconic Sunshine Coast activity experience.
9.
With an abundance of local talent, and two movie theatres, you're never short of something to do at night - even on a rainy day! 
With all our Westcoast rain, the Sunshine Coast has a wealth of local entertainment. From live music, to theatre and dance, there's lots of Sunshine Coast activities to keep you entertained - even if your trip gets a little soggy! 
Live Music
With live music at the Legion, outdoor festivals, Gumboot Restaurant as well as at local breweries and more, there's lots to see, do, and hear on the Sunshine Coast! 
The Taphouse has regular live performances, as does the 101 Brewhouse, and even the public library!
Kids Concerts & Events
Kids concerts and interactive events are a big part of our community here on the Coast. And with events both in and outdoors, everyone will want to come sing and dance along! 
Movie Theatres
We also have two movie theatres, one in Gibsons and one in Sechelt, on the Coast that show new releases, as well as timeless classics. The Raven's Cry Theatre in Sechelt also accommodates live theatre events including plays, comedians, and music acts. Whatever your preference, there's a rainy day activity waiting for you on the Sunshine Coast. 
10.
Eat! A gastro-centric community awaits you on the Sunshine Coast
From fine dining, to a BBQ on the beach, the Sunshine Coast has it all when it comes to eating your way through your trip on our shoreline! 
Gibsons Restaurants 
In Gibsons, Smoke on the Water BBQ Shack serves up mouthwatering BBQ right on the wharf, and Chasters restaurant serves up fine dining in a cozy environment. We also have a wide array of cuisines in Gibson's so you're never far from what you're craving. Whether it's Indian, Mexican, or Japanese, we've got you covered! 
Sechelt Restaurants
Sechelt has a pub where you can watch the float planes take off, as well as many waterfront restaurants, and lots of cozy cafes for our rainier days! From breakfast and sushi, pizza, and burgers, you're never too far from a memorable dining experience in Sechelt. 
Pender Harbour Restaurants
In Pender Harbour, The Grasshopper pub is awesome! We have pizza, sushi, and burgers in Pender Harbour too. Even in this quieter part of the coast, you've got a selection to keep things interesting throughout your trip!
Wrapping it up
The Sunshine Coast is a year-round destination for hiking, mountain biking, and fishing,  so it's no wonder Lower Mainland locals are shifting their focus from the Gulf Islands and considering vacation homes on our coast. 
With world-class dining, 5-star spa experiences, and guided tours in abundance, not to mention our reputation for growing art, music, and craft brewing scenes, a visit to the Sunshine Coast is well worth your while if you're looking for a small-town getaway just outside of Vancouver. 
Take advantage of all we have to offer and book your vacation to the coast today! With some of Canada's top airbnb's, there are a multitude of places to stay on any budget and a trip to the coast is worth your while! My favourite is
the Sandy Hook Nook
! Or, if you're considering a move to the Sunshine Coast, I'd love to help!
As a Sunshine Coast local and passionate community builder, If you
partner with me
, I'll hustle for you to ensure you find your dream home here with us on the Sunshine Coast.